Here's a sad, sad story from today's Honolulu Star Advertiser. Honolulu's Bishop Clarence Silva blames victims for not coming forward to him, his predecessors for covering things up, enemies of the church who "capitalize on this very real problem," proponents of gay marriage, pro-life advocates, and just about everyone else.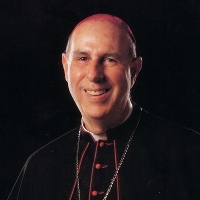 Really? Since when do the gay marriage and pro-life movements have ANYTHING to do with child sex abuse and cover up?
My modest proposal? Name the perps, open the files, disclose allegations, turn ALL evidence over to the cops and quit blaming victims. That's pretty easy, right?
Because the Hawaii civil window will force him to do it soon enough …