There is little time left: Victims of the Irish Christian Brothers or victims abused at Irish Christian Brothers schools only have until August 1, 2012 to come forward and get justice in the courts.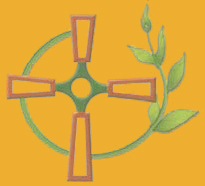 Last year, the Irish Christian Brothers (ICB), a Catholic religious order based in New Rochelle, New York, sought bankruptcy protection after more than 50 victims in Canada and Seattle came forward about the sexual abuse at ICB schools. The bankruptcy court instituted the deadline, otherwise known as a "bar date," for all victims of the ICB and victims at ICB-run schools to come forward to the courts.
The Irish Christian Brothers ran and currently run schools across the United States and Canada. For a list, click here or here. Although a school may be listed as "closed," victims from those schools still have rights. In other places, like Los Angeles' Cantwell/Sacred Heart of Mary, the Archdiocese booted the brothers and took over the school. Victims who were abused at Cantwell (where a convicted child abuser and at least two accused child sexual predators worked) before the ICB were kicked out also have rights in the bankruptcy.
Other schools that were dens of abuse include Damien Memorial School in Honolulu; Palma School in Salinas, CA; O'Dea and Briscoe in the Seattle area; Cardinal Hayes in the Bronx (where Christian Brothers worked); Bergen Catholic in New Jersey; and Bishop Hendricken in RI; to name a few. Others are listed here.
The Christian Brothers harbored men like Br. Robert Brouillette, who victimized children across IL, HI, NM, AZ and WA, until he was finally arrested in an internet child sex sting. He was eventually convicted of child pornography. The ICB also hid men such as Fr. Gerald Funcheon, who abused kids nationwide. Funcheon was then sent to Damien Memorial in Honolulu where he abused again. When he was outed, he was sent to Palma in Salinas where, you guessed it: he abused at least two boys.
One the east coast, the perpetrator shuffle was in full swing, with men like Br. Charles Borromeo Irwin, Br. Ronald Alexius Howe, Br. Jerome Heustis, Br. Thomas Cuthbert Ford, Br. John Justin O'Connor, and Br. John Walderman were transferred from school to school after physically and sexually abusing children. Walderman and Ford were both arrested – Ford hid from the law and Walderman and his bosses kept mum on his arrest and so that he could continue working in schools. You can read more about how the ICB flew under the radar of police and prosecutors for years.
The only way we have been able to learn about many of these men has been due to the bravery of their victims. Many of of these traumatized men and women tried to come forward sooner, but because of archaic statute of limitations in many states across the country, these victims had no rights. Now, victims are empowered and can make their evidence public to warn communities about the dangers these predators pose. But only for a short time.
On August 2, the court doors will slam shut for many of these victims.
Click here to learn more about the bankruptcy proceedings.