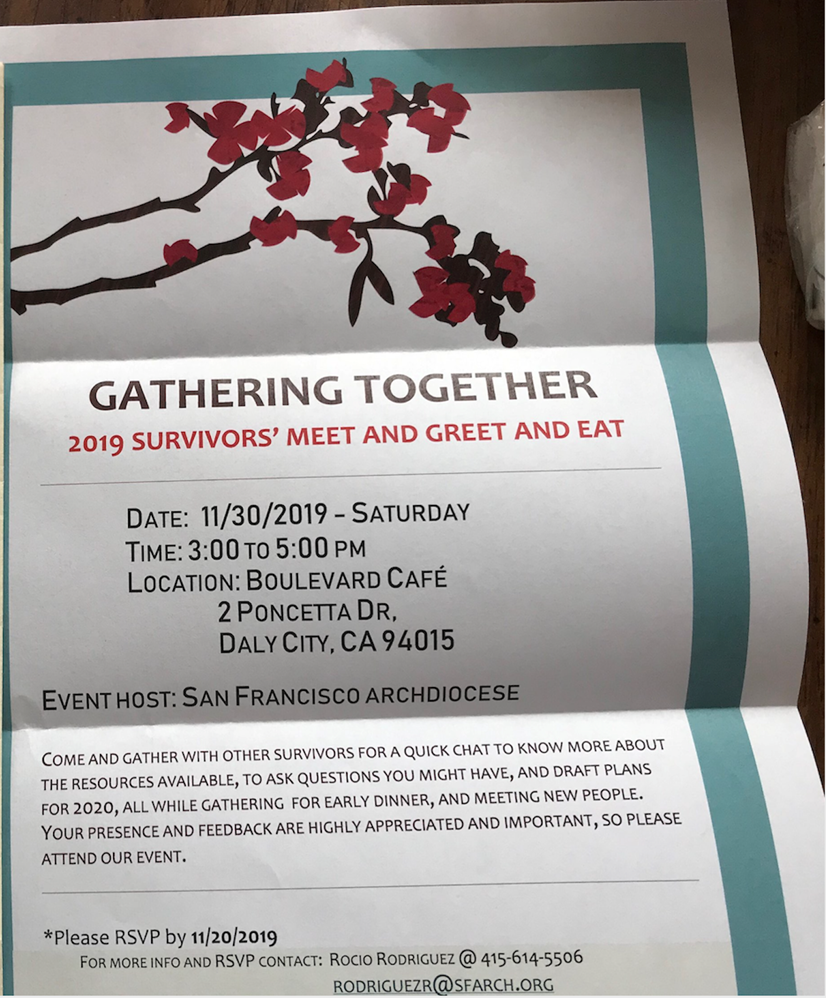 Funny, the Archdiocese didn't care about victims until Gavin Newsom signed AB 218 into law. The new law allows adult survivors of child sex abuse in California to use the civil courts to expose abuse and cover-up.
So now, diocese officials are trying to get all friendly before January 1, 2020, when victims can start filing lawsuits and demanding transparency.
A Few Notes
This outreach and event are motivated by FEAR.
The Archdiocese provided NO resources, meet and greets, or dinners before the law passed.
They most certainly have never asked for survivor insight or "planning."
The Archdiocese of San Francisco has, to date, NOT released any kind of list of known or suspected perpetrators, like more than 150 other dioceses have done across the U.S.
There is one purpose and one alone for this meet and greet: herding survivors into their Independent Compensation Plan. This plan, while providing compensation for some survivors, allows the Archdiocese to keep secret what they knew about abuse, who the abusers are, and the extent of the cover-up.
What should survivors do?
Well, if you're in San Francisco, I would go and demand answers. Heck, it's a free dinner, so let them feed you while you demand to know why they won't release the names of known predators.
Demand they show this video, which informs victims of their new rights under AB 218.
Whatever you do, sign NOTHING and take video.