The Well-Armored Child is here and available for purchase!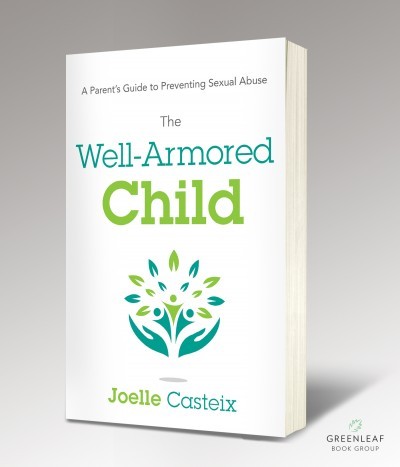 It's been a long wait, but the day has come. Click here to purchase what reviewers are calling "smart and well-written" and "the most important parenting book you will ever own."
The Well-Armored Child gives parents the tools and strategies to understand how predators "groom" children, why many of our trusted institutions cover up abuse, the importance of statutes of limitations and reporting, and how to empower children without shame, fear, or inappropriate discussions of sex.
More advance praise:
In these pages you will the wisdom, intelligence, and perspective you need to both understand the challenge of making the world safer and the tools to do the job.   
– Michael D'Antonio, Pulitzer Prize winner and author of Never Enough: Donald Trump and the Pursuit of Success, Hershey, Mortal Sins, and The State Boys Rebellion
An essential manual for any parent, grandparent, aunt or uncle, "The Well-Armored Child" teaches adults how to keep their kiddies away from sexual abuse in a manner both informative, down-to-earth, serious yet humorous.
– Gustavo Arellano, editor of OC Weekly and author of ¡Ask a Mexican! and Taco USA
With frank language and compassion. Joelle Casteix demystifies sexual abuse.  She offers tools and strategies that every parent can be comfortable using to help keep their child safe. resilient, and loved.  
– Jeff Dion, National Center for Victims of Crime
It's amazing to think about how many children's lives will be changed (or better yet, will remain innocent) because of The Well Armored Child. Parents can better protect and empower their kids, especially in this digital age, by reading this smart and well-written book.
– William Lobdell, author of Losing My Religion: How I Lost My Faith Reporting on Religion in America and Found Unexpected Peace