It's been an interesting week:
Ricardo "Richard" Aldana is goin' to the pokey
Former JSerra High School teacher Richard Aldana was convicted on three felony counts of lewd acts upon a child. The victim was a 14-year-old student. Aldana faces up to eight years in jail.
JSerra is an independent (not owned by the Diocese of Orange) Catholic High School in San Juan Capistrano, CA.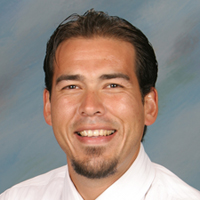 When allegations against Aldana became public in 2011, students rallied around the former Spanish teacher, wearing "Free Aldana" t-shirts, setting up a Facebook page demanding school officials reinstate him, and harassing the victim.
They disguised themselves as supporters, but were instead uninformed, attack mobs trying to silence victims. Fortunately, the police aren't intimidated by a bunch of affluent high school punks.
Which leads us to our next story:
Adrian, Michigan: Taking victim harassment to a whole new level
My May 15 post about admitted child sex offender Thomas Hodgman went viral. The post was viewed more than 10,000 times, shared on almost 1700 Facebook pages, and generated 82 comments.
And the comments were nasty. Fortunately, with a huge public court win, tons of public documents and the truth on my side, the commenters did little more than show the sad, reckless and dangerous state of higher education in Michigan.
But here's what's telling: Aldana was convicted of lewd acts with a 14-year-old. I fought for 15 years to expose the truth about a teacher who abused me starting when I was 15—just one year older than Aldana's victim. When I got the truth I needed, Hodgman was out of the state with little hope of extradition. There is also a big question about whether the criminal statute of limitations in my case is still valid. But according to commenters defending Hodgman, I should have known better and need to let a "good educator" get on with his life.
Sorry folks, but "good educators" don't commit lewd acts with students. They should go to jail, especially when they admit to the crimes.
Arizona: Where parishioners have (rightfully!) had enough
Parishioners at St. Thomas the Apostle Parish and School in Phoenix have had enough. Their founding pastor was credibly accused of abuse. Another former pastor is in the process of being defrocked by the Vatican. A third priest assigned there was sentenced to 10 years in jail in 1992 for abusing minors.
Now, we learn that a group of parents has presented a list of demands to the Diocese of Phoenix. Their number-one request: the immediate removal of current pastor, Fr. John Ehrich. They say that he has sexually harassed parishioners and acted inappropriately with children. Ehrich has since quit and the diocese refuses to make a comment, saying it's "an internal matter."
Internal, indeed. Good for the parishioners. They deserve far better.
The AG: Silence can kill, and not just in the auto industry
My friend and colleague Mark Crawford has an op-ed in the May 24 New Jersey Star Ledger. In it, he calls on AG Eric Holder to "to vigorously investigate the actions of religious and charitable institutions for their criminal attempts to conceal and minimize dangerous predators — actions that included the sexual abuse of children in this country."
Because, he says, if the Department of Justice can investigate the possible criminal activity by automaker GM when it comes to faulty ignition switches, they can certainly investigate religious and charitable institutions (including colleges and universities) for the cover-up of child sexual abuse.
I agree. Investigate them, punish them, revoke federal funding, and tax the lot of them. Need a sample case so that the Catholic Church won't say they are being "unfairly targeted?" I got one for you: Adrian College.