A Vatican priest and diplomat under suspicion for violating US child pornography laws wrote his 2003 doctoral dissertation on church laws addressing how the Holy See deals with clerics accused of molesting children.
Monsignor Carlo Alberto Capella, recalled by the Vatican last week, wrote The criminal protection of ecclesiastical celibacy in the canonical laws of 1917 and 1983: historical-juridical study to complete his studies in Canon Law. I took screenshots, in case the link "disappears."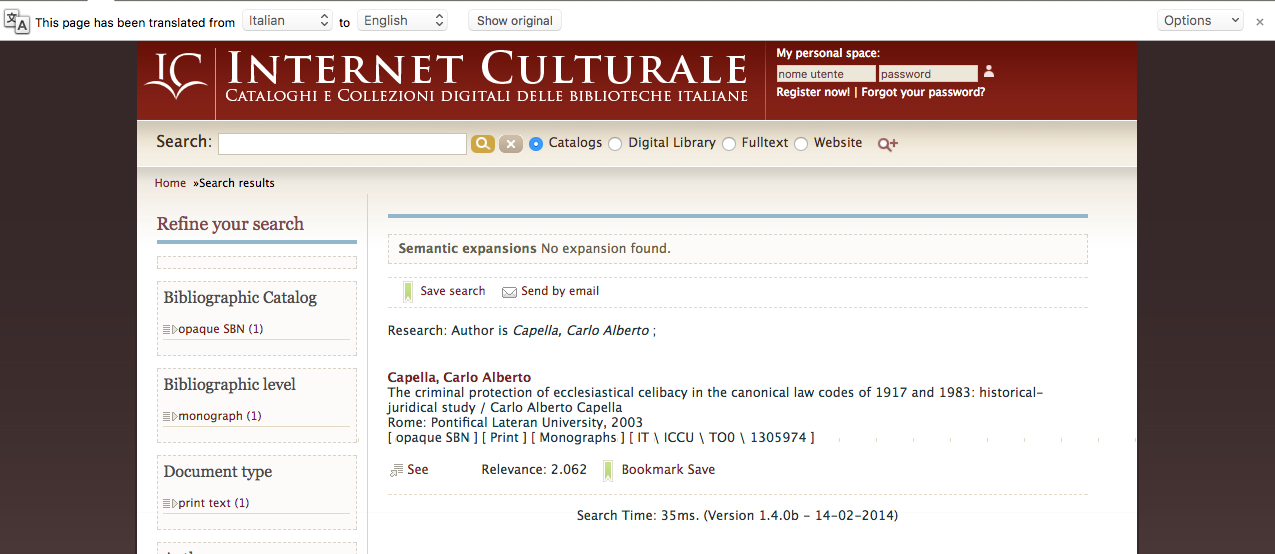 He finished his degree in 2004 and entered the diplomatic service soon after.
For people not up-to-speed on the importance of this dissertation topic, here's a primer:
In 1917, Pope Benedict XV wanted to consolidate his problem-solving. Some of his biggest problems had to do with child sexual abuse. He put the jurisdiction of these crimes, or "delicts," under its own tribunal.
The laws on dealing with the "delicts against the Sixth Commandment," as they were called (that's adultery, for those of us who had to look it up), were streamlined into a single code in 1917 and then again in 1983.
Both the Vatican and the US Conference of Catholic Bishops are nice enough to explain the whole thing. I recommend reading the USCCB version.
What does this mean?
What does this mean? It means a million things.
But here's the worst (besides all of Francis's broken promises about cooperating with civil authorities):
It means that—quite possibly—a diplomat tasked with handling these cases may instead be a culprit.