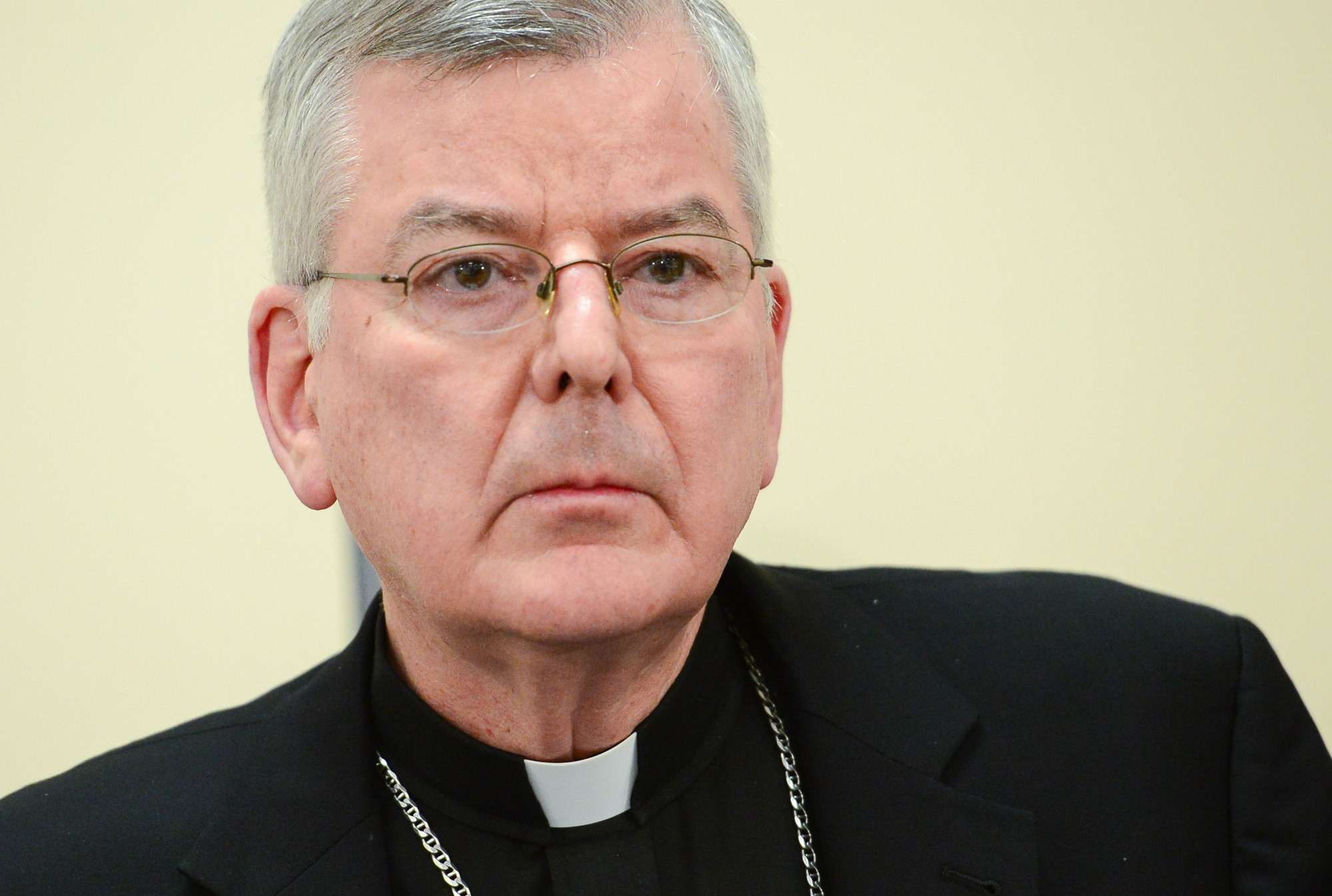 There are two very amazing and interesting aspects of today's news about disgraced Twin Cities Archbishop John Nienstedt. After national media attention and huge (and righteous) push back from Michigan Catholics, Nienstedt has been forced to leave a temporary position in a Michigan parish.
If you're just catching up to the story, Kalamazoo Catholic officials didn't think it would be a big deal for Nienstedt to work in a Battle Creek parish, even though, according to MLive:
Nienstedt and his high-ranking clergy in the Archdiocese of Minneapolis and St Paul are accused of repeatedly ignoring warnings that went on for years about sexually abusive priests, and of failing to contact law enforcement to report possible criminal acts they knew about. He resigned from his post after the archdiocese was charged with civil and criminal complaints last summer.
There are also five allegations that Nienstedt made sexual advances to seminarians.
But the real news in this story is this: Catholics pushed back. They made it perfectly clear that they didn't want a priest who covered up sexual abuse (and may not be able to keep his hands to himself) in their parish, period.
Good for them. It's THEIR church, funded by THEIR donations. It's THEIR children's safety. And Battle Creek Catholics aren't going to let some guy in another city tell them who will baptize their children, marry them, and assume moral authority over their community.
But that's just part of it …
The other interesting part of this story is how utterly tone deaf both Nienstedt and Kalamazoo Bishop Paul Bradley are when it comes to sex abuse and cover-up.
We live in an internet age, where a simple Google search will tell Catholics far more about their incoming priests than their bishops do. Did Bishop Paul Bradley honestly think that parents were just going to take whatever trash was sent their way? Did he think that they wouldn't care that Nienstedt was part of the largest sex abuse and cover-up scandal to hit Minnesota?
Does he really think that the faithful are that stupid? Apparently, he does. He also made sure to make it look like they were overcome with hurt and fear.
Actually, they were overcome with intelligence, child safety, and a healthy dose of risk management.
I hope the faithful continue to push back. Over and over and over again.