60 sex abuse cases
29 settlements
1 stingy insurance company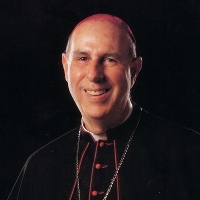 Things have been pretty quiet in Hawaii. And because of a new lawsuit, we now know why.
The Diocese of Honolulu today sued one of its insurers, First Insurance Insurance of Hawaii, for refusing "to honor commitments made in liability policies it sold the church over the course of several decades."
The lawsuit isn't the meat of the story. These kinds of suits happen all of the time. Insurance companies don't like to pay big claims. It's bad for business.
It's what's IN the text of the Diocese's complaint that is newsworthy.
Sixty child sex abuse cases have been filed against the Diocese of Honolulu as a result of the civil window
There have been three rounds of mediation
Approximately 29 child sex abuse cases against the diocese have already been settled
Since this information didn't come from the victims' attorneys, we can only guess that this intel was a part of the mediation privilege … until now. In other words, they aren't allowed to talk about it (yet—hence the Hawaii radio silence for the past few months). The only party who could talk about it was the Diocese. And they were mad enough at First Insurance to blow their cover.
There are still three more months until the Hawaii civil window closes. Hopefully, this development will encourage more victims (who may have believed that the window was closed) to come forward.
The money quote from the complaint is highlighted in the City Beat story:
[First Insurance has] delayed, obfuscated, and misled its policyholders, consistently putting its interests ahead of the interests [of the church and the claimants.]
Well, if anyone would know delays, obfuscation, and misleading practices, it'd be the Diocese of Honolulu.
Remember, he was the guy who said it "hurt victims" to expose predators.