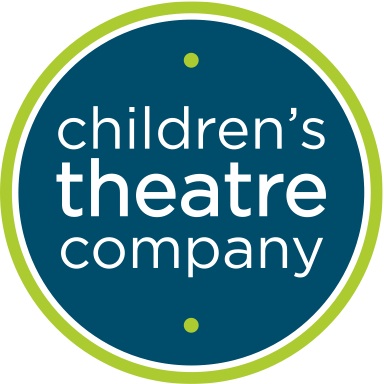 Children's Theater Company of Minneapolis has a problem that is never going to go away.
Yesterday, a victim of sexual abuse filed the fourth abuse and cover-up lawsuit against the theater company.
The latest civil lawsuit, brought by a woman who is now an academic advisor at the University of Minnesota, charges that Stephen Adamczk sexually abused her in the early 1980s.
Other lawsuits charge that former employee Adamczak and former director John Clark Donahue sexually abused children who were involved in theater productions.
Donahue, who was arrested in 1983, admitted to sexually abusing at least 16 children. Adamczak was acquitted at trial and died in 2007.
This latest case will likely unearth evidence that the criminal jury was never able to see.
Children's Theater of Minnesota is fighting all of the lawsuits.
***
I have pretty strong opinions about performing arts organizations whose founders are serial sexual molesters. Shocking, I know.
Here in Orange County, CA, we have The All-American Boys Chorus, founded by serial child predator Richard T. Coughlin. Coughlin was very good at attracting voice coaches who molested kids, too.

All of the "good work" that a chorus or a theater group claims to do cannot erase the pain of the dozens of children who were hurt by Coughlin, Giese, Donahue, or Adamczak. I believe both groups should be disbanded.
In fact, anyone who cares about the welfare of children in the performing arts would want the groups disbanded. (Then start a new group, with a new board, built on a foundation of child safety and education.)
The performing arts can do wonderful things for children. But at the same time, we have to remember that the arts are a system based on audition, talent, favoritism, money, and power.
Children who already ache for attention will ache even more in a performing arts environment. Good teachers know that and make sure to be EXTRA vigilant when it comes to the physical, emotional and mental health and safety of the children in their care.
I know about bad organizations because I was one of those kids who ached for attention and wanted to perform. And because cover-up was more important than child safety, I paid the price.
So did Donohue's victims. From Fox 9 (Minneapolis):
Uncompromising and undeniably talented, Donahue had an almost cult-like following. Young performers sought his praise and desperately wanted to be part of his inner circle. But the starring roles, the attention and adoration, sometimes came at an unforgivable price.
Who would want to work for an organization that was founded by a serial child predator (and just so that he could have a steady stream of children to sexually abuse)?
Who would want to send their children there?
And before you write in the comments about how "wonderful" these two groups are, remember: any "success" or "positive" aspects of the group were built on the carcasses of sexually abused children.
Sticking your head in the sand and saying "things are different now" will never change that.
We'll learn more as the lawsuits unfold.
*** "The definitive child safety manual" – The Well-Armored Child ebook (Nook and Kindle) is on sale for $.99 – until January 18, 2016 ***