If I were Bill Cosby, I wouldn't tweet thank yous to Jill Scott and Whoopi Goldberg. I'd be visiting Sacramento and planting a great big kiss on the lips of California Governor Jerry Brown. 
Why? Because Jerry Brown vetoed a bill that would have given civil rights to Cosby's alleged victims who were under the age of 18 at the time of the abuse. Had Brown not vetoed the legislation, these women would have been able to use the civil courts to expose Cosby, depose witnesses under oath, gather evidence, and seek justice.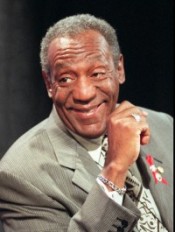 But the good news is that despite Brown's 2013 veto, there is a lawsuit. A very brave woman named Judy Huth filed her case in Los Angeles County Superior Court, saying that Cosby drugged and raped her at the Playboy mansion when Hutt was only 15 years old. The alleged abuse took place in the 1970s.
The suit, filed by an Orange County attorney, says that Huth CAN use the civil courts, despite the amount of time that has passed since the abuse. According to USA Today:
Huth, now 55, suggests the statute of limitations be waived because she discovered "her psychological injuries and illnesses were caused by the sexual abuse perpetrated by Cosby" within the past three years.
This is going to be tough to prove. California has some pretty bad precedent when it comes to these kinds of cases, most significantly, the Quarry decision. That ruling, which came down in 2012, said that six brothers abused by an Oakland priest waited too long to file their lawsuits.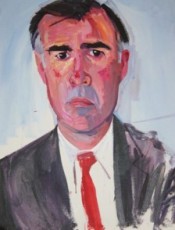 Huth is represented by an attorney named Marc Strecker. From what I can gather, Strecker has little to no experience in child sex abuse cases that have to battle civil statutes of limitations. I'm sure that he is a good man and a good attorney, but for Huth's sake and the sake of hundreds of other older victims, I hope Strecker gets good co-counsel who is well-versed in child sex abuse statute of limitations issues. Going in alone and unarmed will not only destroy Huth's chances at justice, but it will hurt the entire child sex abuse justice movement in California. (If you're reading this Marc, I suggest you give me a call)
In other news, Gloria Allred held a press conference yesterday with some of Cosby's other alleged victims. I am overjoyed that Allred gave them protection and a platform to talk about what happened to them. These women have been shamed into silence for far too long. I can't even image what they have gone through.