Last week, Pope Francis sacked his entire Vatican "watchdog" board, replacing them with an international "who's who" list of financial reform and investigation gurus.
One of the names on the list surprised me: Juan Zarate. Zarate shot to prominence as the member of George Bush's Treasury Department. He was a tenacious investigator who went after America's enemies and other global terrorists where it hurt the most: their bank accounts. But that's not the surprising part.
The surprising part is this: Juan Zarate was a year behind me at Mater Dei High School in Orange County, California. The Vatican probably knew that, since Mater Dei gave Juan its "Ring of Honor" award in 2002. But did the Vatican vet Mater Dei?
I didn't know Juan very well in high school. But I did know this: he was an all-around awesome guy. He was friendly, outgoing, nice to everyone, smart and funny. In a school where it was very easy to fall into "cliques," everyone seemed to know and like Juan. In fact, as he became more and more successful, everyone rooted for him. There was not a better, more hard-working or nicer guy out there. He has deserved every accolade he has received.
But the high school he attended was a very dark place.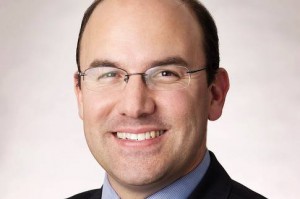 Juan was a 1989 grad of Mater Dei, a school rife with priests and teachers who were molesting students with the tacit approval of school administrators. The principal during his first two years was notorious offender Msgr. Michael Harris, who has been credibly accused of sexual abuse by approximately 30 boys. Harris was well-known for inviting high school boys to his home to watch movies, swim, and dabble in his private upstairs wet bar.
Victims—most of whom were classmates of Juan's older siblings—began to come forward in the mid-90s, after at least one committed suicide. Church lawyers, who knew that Harris had molested the boys, forced these victims to be deposed for days, intimidated the boys, and did little to nothing to stop the cleric. Harris was finally removed from the priesthood in 1994, when he refused to obey Bishop McFarland's orders to stay away from Santa Margarita High School events. In 2001, former Santa Margarita student Ryan DiMaria won a large civil suit against the Diocese of Orange and Harris, and by 2003, nine more boys had come forward.
But that's just the beginning of Mater Dei's problems during Juan's tenure … and before his time there … and after his graduation. Other credibly accused, arrested, or admitted abusers include track coach C.R. Richardson, Dean of Students Bernie Balsis, Vice Principal John Merino—all three sued by former students in 2003. There was Fr. Jerome Hanson, who was sent to Mater Dei after he was caught in a cemetery sexually abusing a boy. There was my perpetrator Thomas Hodgman, substitute priest Gus Krumm, basketball coach Jeff Andrade, and choral director Larry Stukenholtz. There was former Bishop G. Patrick Ziemann and priest Fr. Bertand Horvath … and who knows who else?
Then, there are the enablers: administrators like Lucretia Dominguez, John Weling, and Greg Dhuyvetter, who knew about abuse and did nothing (all of whom are still employed in Catholic schools or administrative positions). Or folks like basketball coach Gary McKnight, who allowed an abuser back on campus with no punishment whatsoever. Then there is the current administration, who—for the past 20 or so years—allowed people like Andrade, Stukenholtz, and their protectors to escape jail.
I wonder if the Vatican knows that.
I realize that Juan is tasked with financial oversight. But in his case, terrorism was very close to home. Hopefully, he will remember his classmates who were hurt so terribly and use his position to shine sunlight on very dark and secret crimes that may be hidden in the Vatican accounts.