Survivors to Bishop: Stand with victims!
Three more victims file child sex abuse and cover-up lawsuits 
Former bishop and two known predators named
Victims pass out postcards to neighbors, citizens
Group urges people to "pledge to stop donating" and "talk to family about abuse"

What: Holding pictures of themselves at the age they were abused, victims of child sex abuse and their supporters will:
–Announce three new child sex abuse and cover-up lawsuits against the Diocese of Honolulu, including a new lawsuit against a former bishop.
They will also:
— Pass out "pledge postcards" in the neighborhood where some of the abuse occurred and outside of the Diocese headquarters.
The postcards will ask Honolulu Bishop Clarence Silva to stand with victims and remove accused offenders from ministry. Senders can tell the bishop that they choose to stop donating; they will reach out to other victims; and/or they will turn evidence over to the law enforcement.
When/Where: Wednesday, Oct 23
10 am – In the neighborhood surrounding Damien Memorial School, 1401 Houghtailing St., Honolulu. (Please call 949-322-7434 for exact location)
12:30 pm – in the plaza outside of the Honolulu Diocese headquarters, 1184 Bishop Street, Honolulu
Who:
Members of SNAP, the Survivors Network of those Abused by Priests (SNAPnetwork.org), the nation's largest support group for men and women who were sexually abused in religious and institutional settings, including a California woman who is the group's volunteer Western Regional Director.
Why:
On Tuesday, three Hawaii men filed child sex abuse and cover-up lawsuits against the Diocese of Honolulu. Three priests, including a three-time accused former bishop, have been named as predators.
Two of the victims were abused at Damien Memorial School in Honolulu. One of the victims charges he was abused by notorious offender Fr. Gerald Funcheon. Funcheon made headlines in March when attorneys for victims released Funcheon's sworn video deposition, where the priest admitted to molesting children at Damien Memorial School from 1983-1985.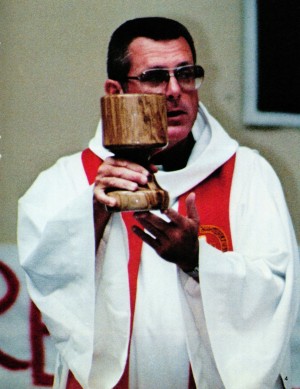 The other victim from Damien alleges he was abused by Fr. Larry Spellen in 1976. Spellen was removed from ministry in Salt Lake CIty in 1993, when then-Salt Lake Bishop Wiegand heard about accusations against Spellen from the 1980s and believed that they had merit. Bishop Wiegand referred the case to child and protective services. Spellen died in 2003. http://www.bishop-accountability.org/news13/1993_12_18_Thompson_BishopWeigand_Lawrence_Spellen_3.htm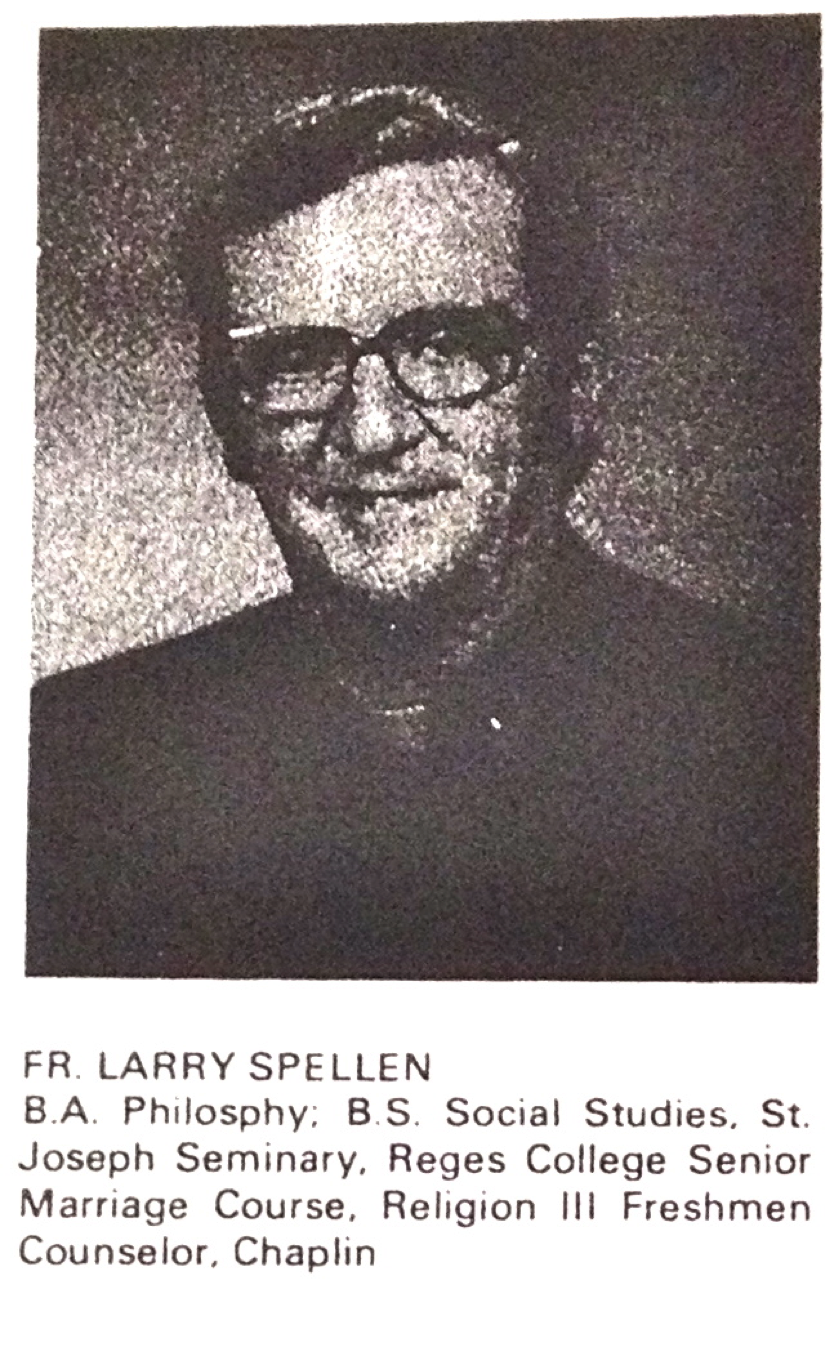 The third victim charges that he was sexually abused by former Honolulu Bishop Joseph Ferrario while Ferrario was a priest at St. Anthony's in Kailua. At least three victims have come forward to say that Ferrario abused them while the priest worked at St. Anthony's or at Damien, where he was a teacher for a short time.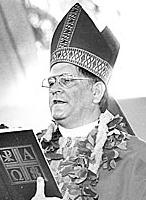 Members of SNAP will be passing out pledge postcards in the hopes of empowering Hawaii's citizens to tell current Bishop Clarence Silva that they "Stand with Victims." The group fears the Catholics and the general population may feel that they are powerless to help victims and are unable to help stop the cover-up of child sexual abuse. The card, which people can keep, pass around, or mail back to the bishop, gives people tangible options to help victims and stop the cover-up of abuse.
SNAP also hopes that the cards will encourage people to reach out to other victims who still may be suffering in shame and silence. Many victims who were sexually abused in Hawaii only have until April 2014 to take advantage of a landmark law that allows victims to expose their predators and use the courts for justice, no matter when the abuse occurred.
Copies of the lawsuit and the postcards will be available at the event.