I mean, c'mon. Fr. Davila pled GUILTY. He wouldn't pass the diocese background check, yet he's in a parish: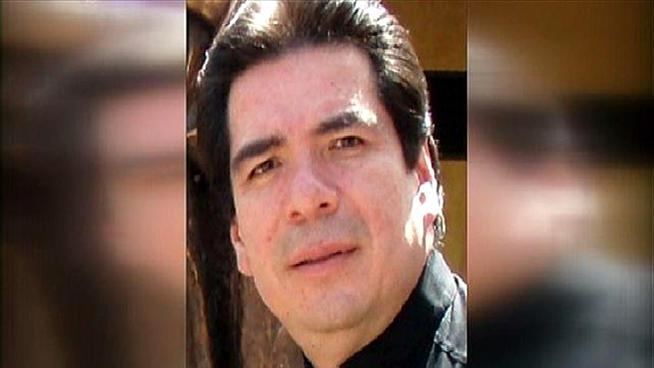 Bishops Robert Brom and Cirillo Flores say that they have addressed all of the pastoral concerns. Really? How about the concerns of the victim?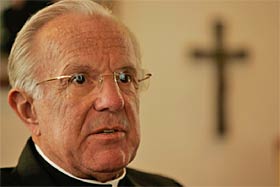 ************************************
For immediate release: Tuesday, June 12
For more information: David Clohessy (314.566.9790, SNAPclohessy@aol.com), Joelle Casteix (949-322.7434, jcasteix@gmail.com)
Victims ask US bishops to censure CA colleague
"Denounce San Diego's recklessness," SNAP begs
They're upset that a convicted priest is back in a parish
Clergy sex abuse victims are urging America's Catholic bishops to denounce San Diego's top church official for restoring a priest to ministry barely a month after he pled guilty to molesting a teenage parishioner.
In a letter sent today to the prelates, leaders of SNAP, the Survivors Network of those Abused by Priests, express concern about Fr. Jose Alexis Davila of San Diego. In April, he pled guilty to battery for groping a then-19-year-old parishioner at her home. He was given three years' probation. A month later, San Diego Bishop Robert Brom quietly put Davila back into active parish ministry at St. Jude's Catholic Church.
"It's hard to imagine a more reckless move," said Joelle Casteix of Newport Beach, Western Regional Director of SNAP. "This basically sends the message that you can assault teenagers and go unpunished."
According to a press release last week from the Diocese of San Diego, officials there "have no reason to believe that women or children are at a risk because of [Davila's] return to ministry."
Leaders of SNAP argue instead that his conviction shows that Davila is still a threat. They also believe that the decision to put Davila back into a parish so soon after being convicted of a sex crime flies in the face of the bishops' sex abuse policy, and are hoping that other members of the church hierarchy will recognize the problem and work to fix it.
"A decade ago, America's bishops pledged to 'correct' each other when clergy sex cases were mishandled," said Barbara Dorris, SNAP Outreach Director. "That's what we want to see here. If wrongdoing is ignored, wrongdoing is encouraged. So we're hoping that – formally or informally – at least a few bishops will be brave enough to publicly say 'The San Diego Catholic hierarchy is acting irresponsibly.'"
America's bishops hold their semi-annual meeting this week. They are scheduled to discuss their ten-year old national abuse policy. SNAP wants that policy "radically revamped" to include penalties for "church officials who "ignore, hid and enable child sex crimes."
(SNAP, the Survivors Network of those Abused by Priests, is the world's oldest and largest support group for clergy abuse victims. SNAP was founded in 1988 and has more than 12,000 members. Despite the word "priest" in our title, we have members who were molested by religious figures of all denominations, including nuns, rabbis, bishops, and Protestant ministers and increasingly, victims who were assaulted in a wide range of institutional settings like summer camps, athletic programs, Boy Scouts, etc. Our website is SNAPnetwork.org)
Contact – David Clohessy (314-566-9790, SNAPclohessy@aol.com), Barbara Blaine (312-399-4747, bblaine@snapnetwork.org), Barbara Dorris (314-862-7688, 314-503-0003, SNAPdorris@gmail.com), Joelle Casteix (949-322-7434, jcasteix@gmail.com), Peter Isely (414-429-7259, peterisely@yahoo.com)