One of my closest friends once told me, "When you really think about it, bullying is just low-level sexual abuse." That thought stuck with me.
What also stuck with me is how prevention of bullying is similar to the prevention of child sexual abuse. It requires good communication, strong self-esteem, and engaged parents who understand the depth of the problem.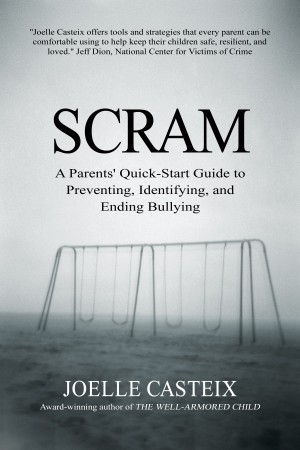 Stopping the cycle of bullying also requires many of the same things required in the prevention of child sexual abuse and cover-up: victim-friendly laws that extend the statute of limitations, exposure of the problem, and a concerted effort to hold enabling school or other officials accountable.
SCRAM! A Parent's Quick-Start Guide to Preventing, Identifying, and Ending Bullying is now available for purchase in paperback or as an ebook.