My email was flooded this morning with news that St. Paul and Minneapolis Archbishop John C. Nienstedt and Auxiliary Bishop Lee A. Piché had resigned. If you haven't been following the news, the archdiocese has been hammered during the past two years as legal disclosures showed that Archdiocese officials knew about child sexual abuse and covered it up for decades.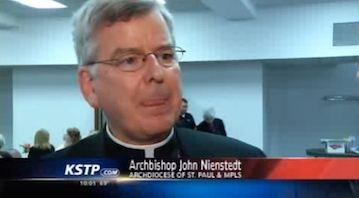 Less than two weeks ago, prosecutors filed criminal charges against the archdiocese. Although Nienstedt and Piché were not charged, the complaint outlined how both men knew about abuse and did little to nothing to protect children.
This morning, the Vatican announced that they had accepted the men's resignations.
The resignations a positive moves and show a huge step in the right direction when it comes to punishing church officials who covered up abuse. Following on the heals of the resignation of Kansas City-St. Joseph Bishop Robert Finn, these ousters are well-needed, if not very overdue.
But Francis is not a brave reformer.
Before you wag your fingers at me and say, "Gee, Joelle! Why are you always so critical? Francis is doing great things. He's different," we need to take note of some very important facts:
1) The Vatican was not the group that exposed the wrongdoing of these bishops.
The ONLY reason we know about Finn is because brave prosecutors did the right thing and charged him with child endangerment. No one in the Vatican was going to do a thing. In fact, none of Finn's fellow bishops called on law enforcement indict Finn for covering up child pornography. Even after the conviction, Finn's fellow bishops said nothing in support of the victims.
2) The only reason we know about the scope and scale of crimes in Minnesota is because of their three-year civil window for victims.
Recently Minnesota passed The Child Victims' Act, a three-year "window" that allows victims of child sex crimes to use the civil court to expose their abusers and get justice, no matter when the abuse occurred.
As more and more victims came forward to file child sex abuse and cover-up lawsuits, their attorneys were able to get access to and expose THOUSANDS of secret internal church documents that outlined how men like Nienstedt and former vicar general Kevin McDonough knew about abuse and abusers and did NOTHING to protect children at risk.
Documents exposed in the civil proceedings—proceedings started by brave VICTIMS using the CIVIL COURTS—are the reason that these bishops were exposed and are resigning. The Vatican did not turn over the documents. Nienstedt did not hand them over voluntarily. It was only because of a victim-friendly civil law and brave survivors.
3) Francis is not the reformer. Survivors who use the civil courts are the true reformers in this story. Francis is only reacting to bad press.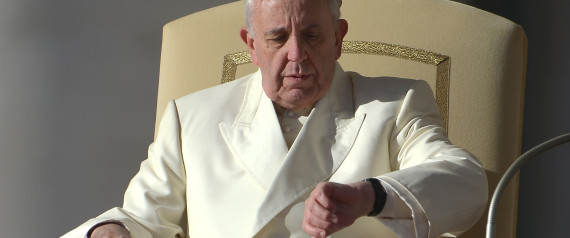 Pope Francis is coming to the US later this year. He and his astute PR team saw the writing on the wall. They realized that if they did nothing, the entire trip would be marred by questions about abuse and cover-up (especially in the case of Finn, who was convicted of child endangerment). Instead of interviewing happy Catholics and gushing US leaders, the press would focus on victims' groups and advocacy organizations who (rightfully) demand change.
In accepting these bishops' resignation, the Vatican made the shrewd move.
But remember: Survivors made the BRAVE move.