Oh, Pope Francis. He's got a good racket going.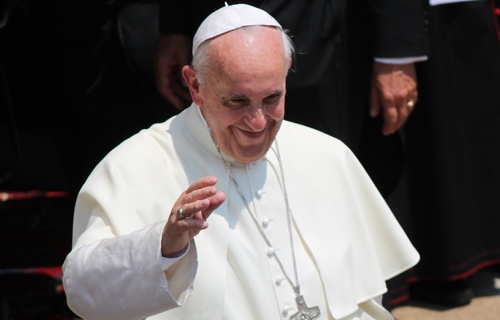 His fan base is huge. Recent trips to the U.S. and now Mexico show that people really like this seemingly humble and devout man. I mean, they "like him" like him.
But a pioneer in the prevention, prosecution, and exposure of child sex abuse? Not so much.
So, the next time your friend says, "Oh quit being such a pessimist. Pope Francis is changing things," show them this:
Less than a week after a prominent child sex abuse victim appointed to Francis' commission to prevent child sexual abuse was given a vote of no confidence (for the crime of actually trying to prevent child sex abuse):
BUT
Yeah, that's effective.
I could also mention John Feit, the former priest now charged with murder. Church officials sent him to a Trappist Monastery in Missouri after they learned that charges were pending. Or that Feit worked at a treatment center for sex-offending clerics, where he really botched the job.
Or I could mention the case of Joel Wright.
But I think that Francis is proving my point quite convincingly on his own.