A number of years ago, a family reached out to me asking for help. Their son had been abused by a priest named Gerald Funcheon, and the family wanted to know what happened to the Crosier cleric.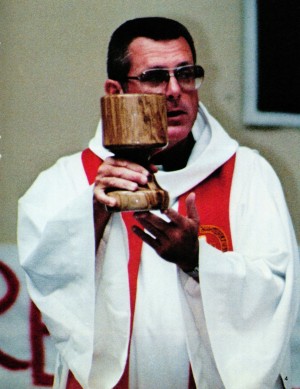 At the time, I looked at the resources available. I saw a priest with huge holes in his assignment record and a couple of lawsuits. Other than that, he had simply vanished.
How times have changed.
This week, Funcheon (who had hidden assignments in Hawaii and California and very public assignments all over the country—including Indiana, where he was banned because of his "plans" to molest) was sued for sexual abuse by two more victims in Minnesota. That brings the victim tally to somewhere around 20.
Funcheon was also the first predator exposed under Hawaii's civil window. His video deposition—where he talks about abusing kids in Hawaii and elsewhere—was made public a few years ago.
Funcheon now lives is a facility for offending clerics in Missouri. But he's free to do whatever he wants.
His victims? They are the ones who suffer for Funcheon's crimes.