I give you two predators: One fictional. One real.
The similarities will stun you.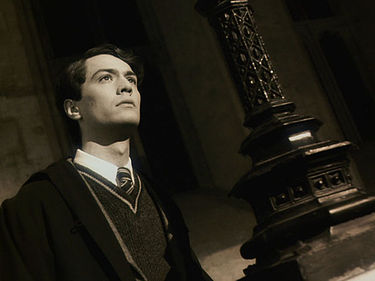 "It's very boring, having to listen to the silly little troubles of an eleven-year-old girl," he went on. "But I was patient. I wrote back. I was sympathectic, I was kind. Ginny simply loved me. No one's ever understood me like you, Tom …I'm so glad I've got this diary to confide in … It's like having a friend I can carry around in my pocket. …

"If I say it myself, Harry, I've always been able to charm the people I needed"
-Tom Riddle (AKA Voldemort) Harry Potter and the Chamber of Secrets
"I was the guru, so to speak. And … and it was part of my nature to be manipulative. Which is what happened. And I manipulated these young men into doing things that … that were gratifying for me …

And … and the students were very curious about sex. And I was just … it just … played into my need for attention …

I had a good reputation. That's the point. They trusted me … and I betrayed them …

Every one of those kids … I gave the impression that this wasn't about sex. I gave them the impression that this was Professor Seibel teaching them how to make [their penises larger] … that I had no interest in them sexually. They had no idea … I was abusing them …

They were innocent and I betrayed them. The shame … I don't want them to have to live with that …

This is a terrible thing I did and none of them should have to take any blame. None of them should have to take any of it on themselves. I did it. Manipulated them. I'm a master of manipulation and I did it for my own … I did it for me …

It's not [the boys'] fault. No."
– Convicted child predator Lynn Seibel in a sworn 2014 deposition
Lynn Seibel was convicted of sexually abusing six Shattuck-St. Mary's students in 2013. He was sentenced to 52 months in prison. This deposition is a part of the victims' civil case, which charges that Shattuck-St. Mary's officials covered up child pornography and sexual abuse.