Hollywood couldn't have written a better plot: an all-American man plays a respected pastor and father of seven. Add in good looks and charm, and you've got the makings of a beloved television character.
And the perfect cover for a predator.
Stephen Collins, who played Eric Camden, the dad/pastor on the long-running TV series 7th Heaven, has allegedly admitted to molesting numerous children. The admission, made on tape during a 2012 therapy session with Collins' now-estranged wife, Faye Grant, was publicly released last week, resulting in dramatic fallout, including criminal investigations in California and New York.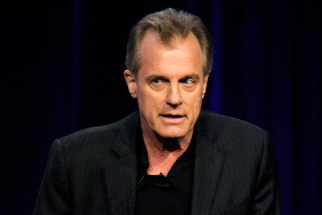 But this story is bigger than Collins himself. It's not just about whether or not he is guilty; it's also about what he represents—the stereotype of the cunning and untouchable offender. A man who could not be brought down by his victims, a complicit Hollywood community. Or the police.
It took a taped confession—and TMZ.
The Collins case should be a wake-up call for parents to recognize that even under the trusted, respected, suave veneer of a TV star, your child can still be in danger.
Here are five lessons from Collins' case to help parents protect children against abuse: