Here's a simple question:
If you have a phone and know about evidence of child sex crimes, you call police, right?
Doesn't sound hard does it? Well, unless you're one of Missouri's two most influential Catholic bishops …
Example one: "Just Say No to Reporting" Kansas City Bishop Robert Finn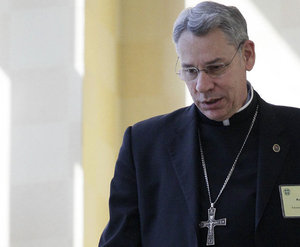 In 2010, a Catholic school principal gave Finn's second-in-command a single-spaced, three-page letter detailing all kinds of inappropriate behavior by Fr. Shawn Ratigan. You can read it here. Soon after, a church staffer found hundreds of photos of naked and partially naked girls—all taken by Fr. Ratigan.
But it was almost a year before anyone on Finn's payroll managed to get that evidence to police.
The end result: in 2012, Finn became the first US bishop to ever be convicted for failing to report child sex abuse suspicions.
Example two: "Make sure they don't cash the check" St. Louis Archbishop Robert Carlson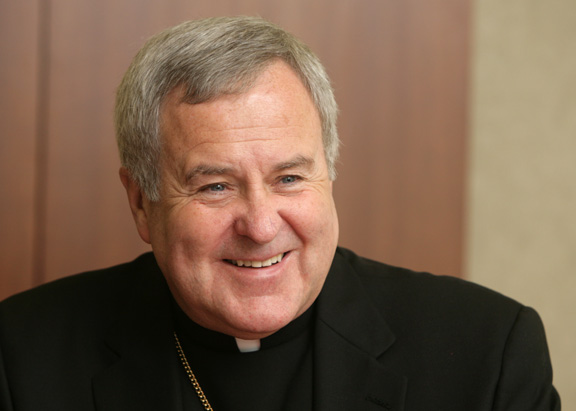 St. Louis priest Fr. Joseph Jiang has been charged with first degree child endangerment for repeatedly molested a girl as recently as last summer. Legal documents say Jiang admitted his crimes first to the girl's parents and then to Archbishop Carlson. But in between, Jiang left a $20,000 check with the girl's parents hoping, prosecutors say, to silence them.
Did Carlson tell the police about the check? Nope. In fact, the girl's mom says Carlson called her and "suggested" that she turn the check over to him, the archbishop. Carlson has now been accused of attempted tampering and has been subpoenaed in the criminal case.
Kick them to the curb
Why was it so impossible for these two men—Carlson and Finn—to do the right, simple and moral thing?
They are smart men. They have top-notch lawyers. They've got expensive public relations teams. But apparently, they lack the ability to do the right thing. That's criminal, hateful and lacking in any morality. They should be ashamed—and they should be removed.
That's what Jesus would do.