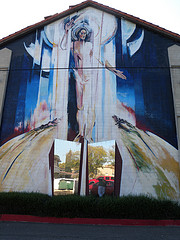 After more than 30 years of upsetting, insulting and disgusting Catholics, passers-by and anyone with eyes, Boner Jesus—a mural on the wall of St. Joseph's Church in Santa Ana—has finally been covered up.
Put this one in the "tentative win" column for new Orange Bishop Kevin Vann.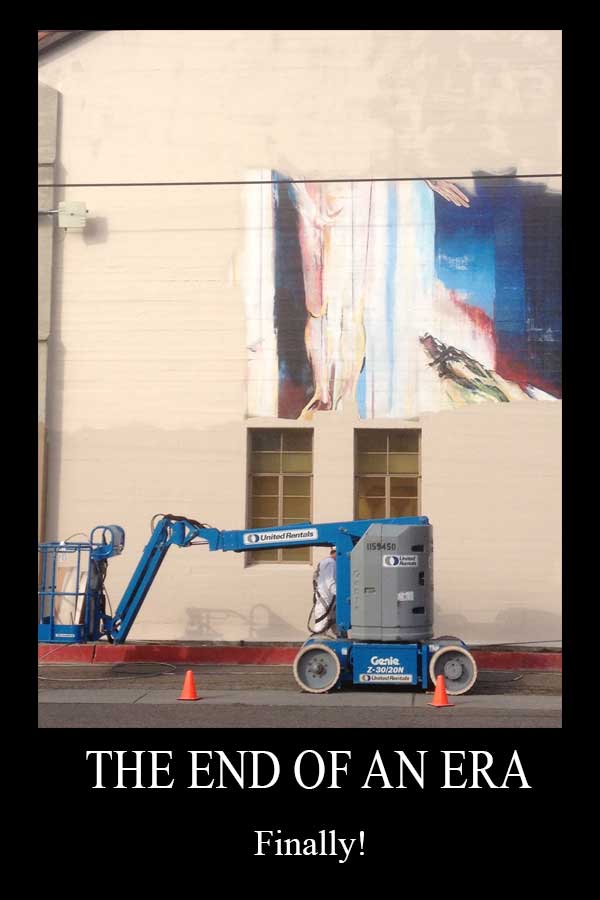 Let's just hope that Vann doesn't think he can cover up other ugliness in the diocese with a simple coat of paint.