The latest lawsuit exposing a long string of sex abuse and cover-up scandals at Damien Memorial School in Honolulu
Two Honolulu men file new clergy sex abuse suit
They accuse a former Damien Catholic teacher
He has allegedly molested at least 12 kids in five states
A former Damien principal has also been named as predator
New state law lets victims expose abusers & protect kids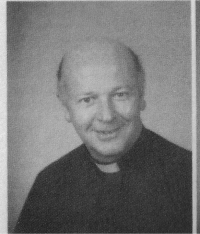 What:
Holding signs and photos of themselves when they were abused, abuse victims and their supporters will disclose a new child sex abuse and cover-up lawsuit against the Honolulu Catholic diocese and a convicted predator cleric. The suit charges that a Catholic brother:
— Sexually abused two Damien Memorial School students,
— Was transferred from school to school because of abuse allegations,
— Was removed from Damien for abuse allegations, but parents and students were never informed.
They will also:
— Discuss a recent child sex abuse accusation against a former Damien principal,
— Urge victims and witnesses to report to abuse to law enforcement, not church officials, and
— Show how a landmark new Hawaii law is helping to warn parents about predators.
Where:
Outside of Damien Memorial School, 1401 Houghtailing Street (at School Street) in Honolulu
When:
Thursday, November 8 at 11:00 am
Who:
Two to three victims of child sex abuse and their supporters who are members of a support group called SNAP, the Survivors Network of those Abused by Priests (SNAPNetwork.org), including a California woman who is the group's Western Regional Director and a former priest who is now one of the nation's leading experts on the Catholic clergy sex abuse crisis.
Why:
This week, two former Damien Memorial students filed a new child sex abuse and cover-up lawsuit against the Honolulu Catholic Diocese and Br. Robert Brouillette, an Irish Christian Brother and former teacher at the school.
Both men, who are still Oahu residents, charge that Brouillette sexually abused them while both were young students at the school. One victim was abused in 1984 and the other was abused in 1986. They were able to come forward and expose Brouillette because of a landmark new Hawaii law that allows victims of child sexual abuse to come forward and seek justice in the courts, no matter when the abuse occurred. http://www.nytimes.com/2012/05/07/opinion/more-time-for-justice.html?_r=0.
Separate from the lawsuit, the Irish Christian Brothers, a New York-based Catholic religious order that runs Damien, declared bankruptcy in 2011 to avoid costly and public child sex abuse civil trials. http://www.hawaiinewsnow.com/story/16904070/group-says-child-predators-worked-at-catholic-school. Both victims also filed claims against Brouillette in the bankruptcy. According to attorneys, sixteen victims from Damien have come forward as a result.
Brouillette has been accused of sexual abuse by at least a dozen victims in IL, CA, HI, AZ and MO. In 2000, he was convicted of possession of child pornography after being arrested in an internet child molestation sting. His last known address was in Missouri. http://www.bishop-accountability.org/news/1999_12_04_Presecky_CatholicBrother.htm
This is just the latest in a string of scandals at Damien Memorial School. Last week, a former Damien principal was forced to step down from his job in Seattle due to allegations of abuse. Br. Karl Walczak, Damien principal from 1987-1999, was accused of abuse while he was a teacher at an Irish Christian Brother school in Chicago. The alleged victim filed a claim in July, but Irish Christian Brother and Archdiocese officials did not disclose the allegations until Halloween. SNAP and parents were outraged at the delay in disclosure.
http://www.komonews.com/news/local/ODea-High-School-principal-resigns-amid-sex-abuse-allegations-176692501.html?tab=video&c=y. A lawsuit against former Damien chaplain Fr. Gerald Funcheon was filed in May. http://www.mauinews.com/page/content.detail/id/561462/Lawsuit-claims-abuse-by-former-Honolulu-priest.html?nav=5031.
SNAP is urging all victims at the school to come forward and get help while they have civil rights under Hawaii's new window legislation. The two-year law, sponsored by Senator Maile Shimabukuro, expires in 2014.
The victims are represented by Attorneys Mike Reck and Mark Gallagher. Copies of the lawsuit will be available at the event.