Fr. Jose Alexis Davila, the Venezuelan national, San Diego priest, and misdemeanor sex offender, has vanished.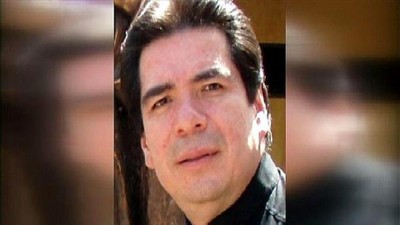 There has been no comment or statement from Diocese of San Diego, who just a few months ago, said that the "sex-probation priest" was "fit for ministry."
This past New Year's Eve, Davila, the associate pastor of St. Jude Shrine of the West, went to a young woman's Southcrest home and forced himself on her. She called the police and he was arrested.
Parishioners and the priest's friends rallied on behalf of the priest. In fact, parishioners supporting the priest formed a "lynch mob" at the victim's mother's home, in the hopes of forcing the victim to recant her story. It didn't work.
In April, Davila pleaded guilty to a misdemeanor charge of "unlawful touching of an intimate part" and was sentenced to probation. 
In May (less than one month after his guilty plea), I received an anonymous call from a parishioner at St. Jude Shrine of the West. The caller was disgusted that Davila was back on the job and working with women and children. When the Diocese was asked why the priest was put back in the parish, here is what Bishop Robert Brom, through his Chancellor Rodrigo Valdivia, said:
The Diocese of San Diego and Father Alexis Davila have fully cooperated with law enforcement and all legitimate and pastoral concerns have been addressed as regards his case.

Consequently, we have no reason to believe that women or children are at risk because of his return to ministry. He returned to St. Jude at the beginning of May.
Pastoral concerns? The priest wouldn't even pass a background check.
And now? He's gone. The Diocese has made no announcement about Davila's absence. We don't know if he's a priest, if he's around children, or if he's even in the country. The diocese has dumped him somewhere, and no one knows where.
The only clues we have are in Davila's self-congratulatory YouTube Channel, where he paints himself as a rock star and posts videos of himself with men like Salt Lake City Bishop Charles Wester, Pope John Paul II and lots of young women. He also claims to have been scuttled out of his country by "security personnel" in 2002.
Bishop Robert Brom owes San Diego some answers.