The Archdiocese of Los Angeles does not want you to know about Fr. Juan Cano.
Yesterday, they sent an official to Encino's Our Lady of Grace Parish and told Catholics there that Fr. Juan Cano was placed on administrative leave on January 19th due to "several allegations" of inappropriate behavior with women, including one minor.
Was there a written notice in the bulletin? No. Did they put a notice in the bulletin at St. James Parish in Redondo Beach where Cano worked before he became a priest? No. In fact, unless you were sitting in church this past Sunday, you would have no idea that you may need to talk to your children, sisters, wives, cousins, or friends about the abuse of power and sexual assault.
But the Archdiocese WAS busy doing something: They were busy erasing Fr. Juan Cano from their websites.
They didn't have time to post a notice that he may have abused someone you love. But they had time to erase him, just like Stalin did to his enemies.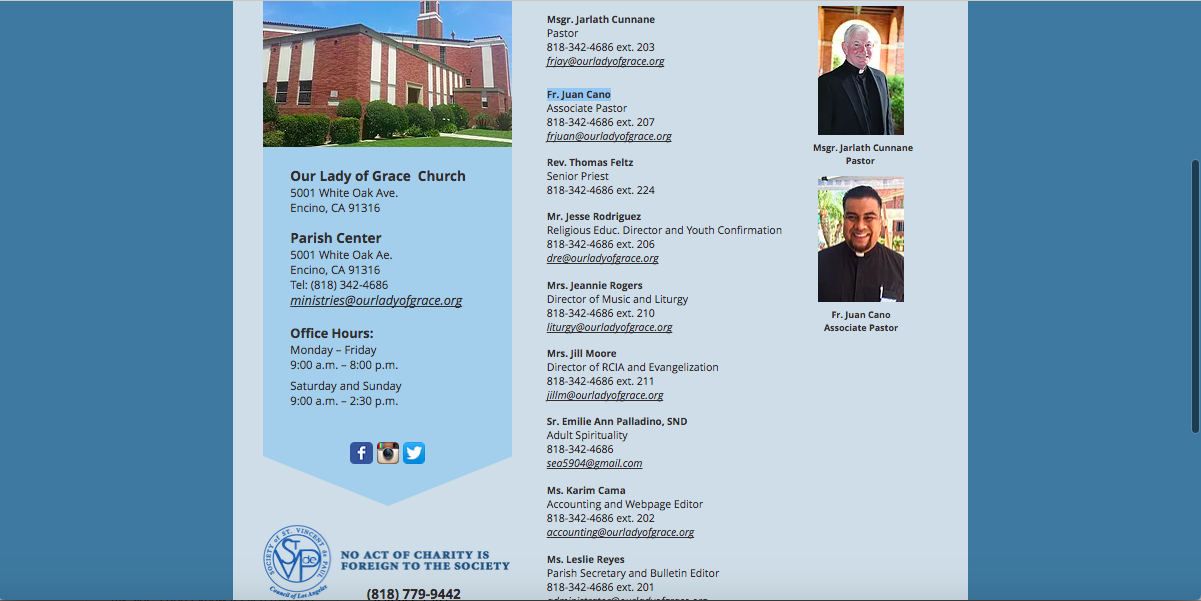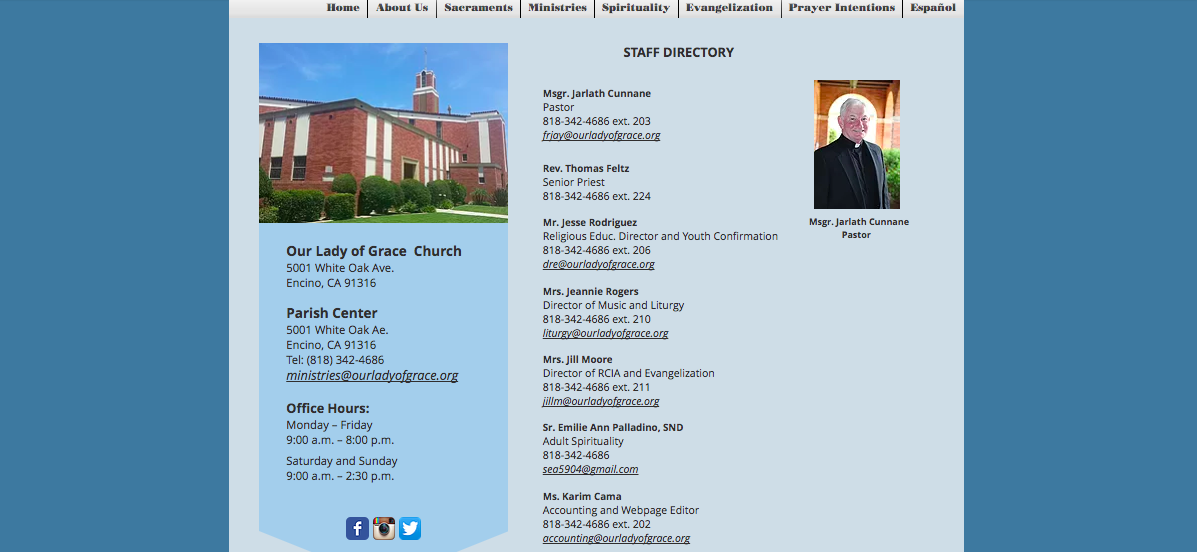 Here's the rub: if the Archdiocese truly cared about victims of abuse (or Fr. Juan Cano), they would kept his picture up and put an announcement on the websites of every parish where Cano worked and try to reach as many alleged victims as possible. But they don't want to do that. Why?
Did they know Cano was a problem? Is that why he worked under Fr. Cunnane, who also supervised Fr. Fernando Lopez Lopez, one of the Archdiocese of Los Angeles worst predators of recent years (he was convicted of rape before he came to LA, btw)?
Or did they know Fr. Juan Cano had issues back in the seminary? Like when he said the most challenging aspect was "remaining open to God's will when receiving recommendations from the faculty." (I can only imagine what those recommendations were).
Cano has only been a priest since 2015. He gets to work quickly.
Meet Father Juan Cano, our #newpriest: http://t.co/ggCaO4jMsB #vocations #ordination pic.twitter.com/xUHlPhXysN

— LA Vocations (@LAVocations) June 20, 2015
If you or someone you know has information about Fr. Juan Cano, contact LAPD detective Rose Gaeta at 213 486-0580.