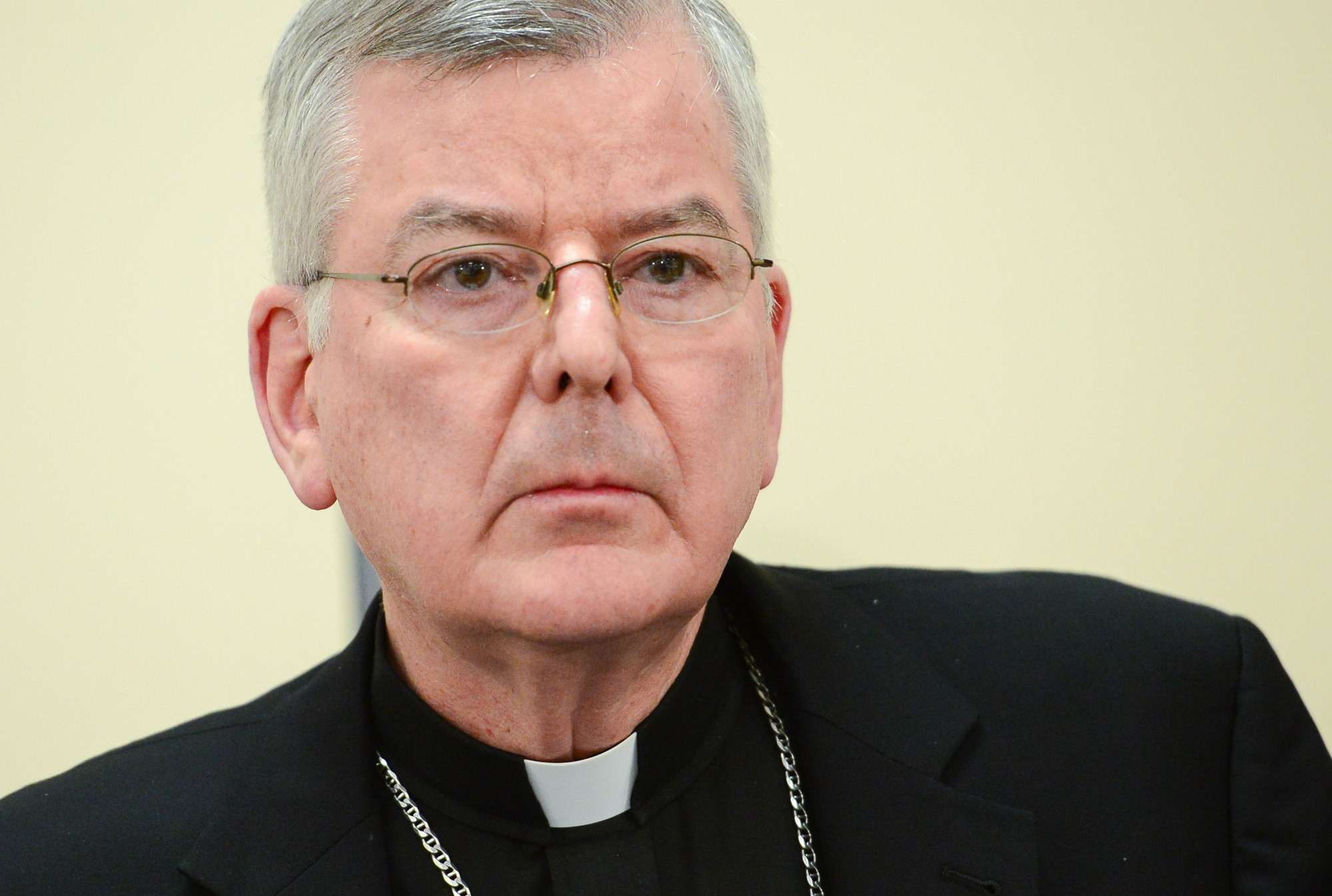 What do you do with a disgraced bishop, whose involvement in the cover-up of child sexual abuse led to his being forced out (as well as a bankruptcy for his Archdiocese and criminal charges against the organization)?
Put him in a parish, apparently.
Yesterday, former St. Paul and Minneapolis Chancellor (and whistleblower) Jennifer Haselberger published the parish bulletin from St. Philip Catholic Church in Battle Creek, Michigan.
John Nienstedt is going to be their new fill-in parish priest.
What does this say to the faithful at that parish? We hope you don't notice, but we are passing our trash to you. We know you go to church for spiritual growth and healing, but we hope you can just "forgive" the fact that we stuck you with a guy who covered-up sex abuse, has been accused himself, and who led his archdiocese down a criminal path of disaster.
In fact, I bet that Kalamazoo Bishop Paul Bradley and Twin Cities Archbishop Bernard Hebda are going to use the rhetorical device of "forgiveness" to shame Battle Creek Catholics into accepting Nienstedt.
Nienstedt shouldn't be a priest anymore. He blew it. If Archbishop Hebda wants to throw Nienstedt a bone and let him keep the collar (and the pension), Nienstedt should live a life of quiet prayer and penance.
And Nienstedt has no right or standing to act as a spiritual leader of anyone.
I hope Kalamazoo Catholics punch back twice as hard … by closing their wallets.
*** "The definitive child safety manual" – The Well-Armored Child ebook (Nook and Kindle) is on sale for $.99 – until January 18, 2016 ***