The Power of Responsibility: Six Decisions That Will Help You Take Back Happiness and Create Unlimited Success—based on my TEDxPasadenaWomen talk—is now available. And the best part is that it's free!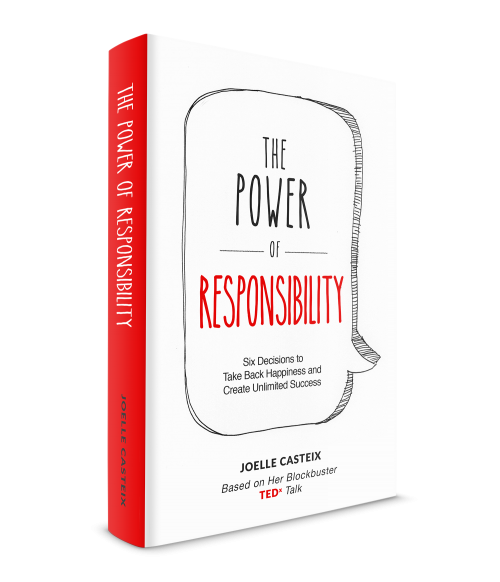 This short (under 2-hour) read blossomed from how I learned to use the power of responsibility to take back my life and find happiness and peace after being sexually abused as a child in the Catholic Church.
The lessons I learned, the power I achieved, and the Six Decisions can be applied to ANYONE—whether you are stuck in your job, school, or the pit of victimhood.
Still on the fence? The reviews are in—and I'm overwhelmed by the response. Here is a sampling of some of the Amazon reviews:
"If there is room for improvement in your life, this will be one of the best purchases you'll ever make." – Mimi E.
"Such a worthwhile read – and the kind of book that can stay by your bedside to return to again and again." – Nancy J.
"The discussion of empathy, love and respect as touchstones of success is particularly thought-provoking." – Amazon Customer
"I loved this book!" – Courtney R.
The book will only be free for a short time, so don't wait.
Don't have a Kindle? You don't need one. Amazon has all kinds of free apps that can turn your phone, tablet, or computer into an ereader. But I love my Paperwhite and highly recommend getting one—for yourself and for the readers in your life.