Relationships are brutal, honest, naked, and charged—few more so than those between women who are brave enough to trust each other beyond small talk and social niceties. Lisa Lutz (author of The Spellman series) in her latest novel HOW TO START A FIRE, creates a complex and page-turning saga of three women—imperfect and completely human—as they grow from college to almost-middle-age.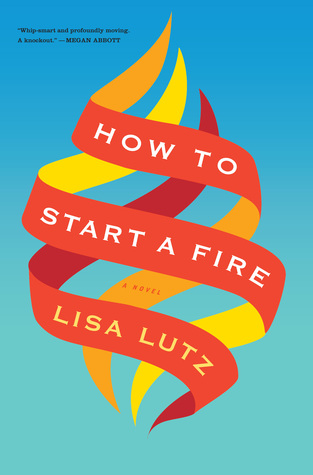 What makes this book so readable and intriguing is the compassion and integrity she maintains for her three main characters, who—while quirky—are elevated beyond cookie-cutter stereotypes.
Coupled with a rapid-action storyline, Lutz' razor-sharp insight draws the reader into a world where nothing is black and white, but where everyone has a capacity for forgiveness and redemption.
Kind of like friendship itself.
A great read.
From the publisher:
From a bestselling writer, a story of unexpected friendship—three women thrown together in college who grow to adulthood united and divided by secrets, lies, and a single night that shaped all of them

When UC Santa Cruz roommates Anna and Kate find passed-out Georgiana Leoni on a lawn one night, they wheel her to their dorm in a shopping cart. Twenty years later, they gather around a campfire on the lawn of a New England mansion. What happens in between—the web of wild adventures, unspoken jealousies, and sudden tragedies that alter the course of their lives—is charted with sharp wit and aching sadness in this meticulously constructed novel.