Relax, Archbishop Gregory.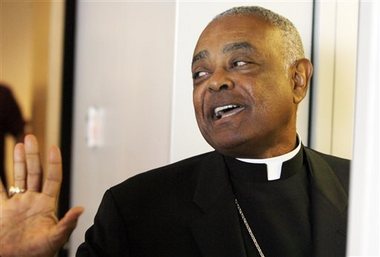 You need to stop apologizing for that cherry $2.2 million house you just built in Atlanta. Sure, Georgia's Catholics are rightfully angry. Of course it's an ostentatious show of wealth that goes against the spirit and the words of the New Testament and the teachings of Jesus Christ.
We understand: You had to show up Newark Archbishop Myers, who just put $500,000 of what critics are calling "vulgar" additions on his house. Right?
So stop apologizing. OC Bishop Kevin Vann has got your back!
A $2.2 million mansion? That's chump change for Vann.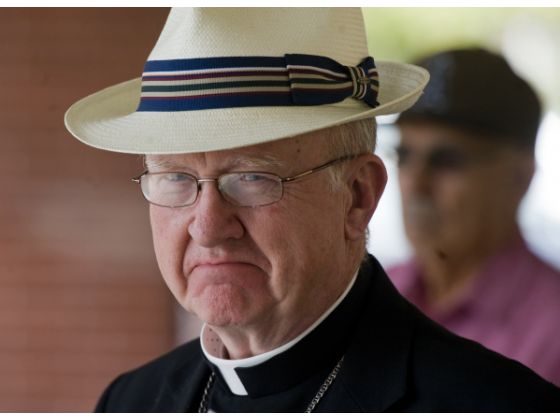 Almost ten years ago, the OC Weekly ran the blockbuster piece Lifestyles of the Rich and Pious, where Gustavo Arellano listed the property values for some of the most expensive homes owned by the Diocese of Orange. Since the story ran, little has changed, except property values.
Wilton Gregory paid $2.2 million for a mansion—how about a beach cottage now valued at more than $2.5 million?
When the OC diocese bought this Newport Beach property in 2000 for $1.15 million, they handed the keys over to Msgr Lawrence Baird, who was its sole resident in 2004, when Gustavo's story ran. Now, similar properties (according to Redfin) are going for anywhere between $2.5 and $3 million.
Since Baird is still in charge of the St. John Vianney Chapel on Balboa Island (where the cottage is located), we can assume he is still the occupant of the cottage. And since the cottage is only 918 square feet, chances of a roommate are slim.
"But where should poor Msgr. Baird live?" you ask. Here. He can commute to work like the rest of us.
Then there is the house that Bishop Tod Brown bought in 2004 for (at least) $1.1 million. Because of its location in Santa Ana, property values dropped during the recession and are just now coming back. Houses in the development are back in the low millions. As of December of last year, Bishop Kevin Vann was living in the house. Alone. His meals there are prepared by a cook.
Archbishop Gregory: Do you have a $2.5 million beach cottage and a private chef? How about millions of dollars in other properties across the county? Nope.
See? You're fine.
Well, maybe you're not.