There have been a number of things about the recent UN committee report on (and the global response to) the Vatican's role in clergy sex abuse that have given me pause.
The first issue has been the one to which Vatican and global Catholic officials have clung : The report's inclusion of language about the church's teachings on homosexuality and abortion.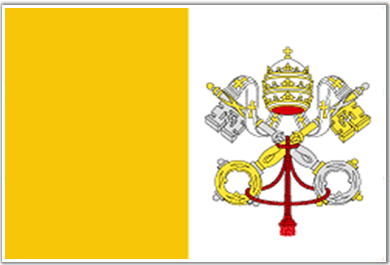 The church struck back hard, saying that the Vatican UN was "trampling on religious freedom."
Even I had some issues with it. When I was asked for a comment by CNN International, I declined, saying that the focus of victims is clergy sexual abuse. And, really, it is. It is not the victims' movement's place to comment on other issues, because victims come from all beliefs. But personally, I believed that the committee had overstepped.
But late last night, it dawned on me: I'm wrong.
As far as the UN is concerned, the Code of Canon Law is not a religious document. It's a constitution. The church's teachings about abortion, homosexuality, etc., aren't religious views—THEY ARE THE LAWS OF A NATION-STATE.
I was clouding my views on the report with American thinking about religious freedom. And that's exactly what the Vatican wants.
If the Vatican is going to scream "religious rights," they should not be a nation-state, immune from civil liability. If they truly want to continue to reap the rewards and benefits of their nation-state status, they should openly state, "Yes, these are our laws" and not claim "religious persecution."
But they aren't.
Instead, they are (oddly) trumpeting typical Western values of religious freedom … while at the same time decrying Western values for taking the world off of the track of moral righteousness. You can't cherry-pick teachings on Western values to help you escape prosecution or taxation.
You're either a state or a religious faith.
The Vatican can't have it both ways.