Disgraced Cardinal Roger Mahony will be officiating confirmations this evening at a local Los Angeles parish, despite promises from the new Los Angeles archbishop that Mahony and another bishop involved in sex abuse and cover-up would be relieved from public duties.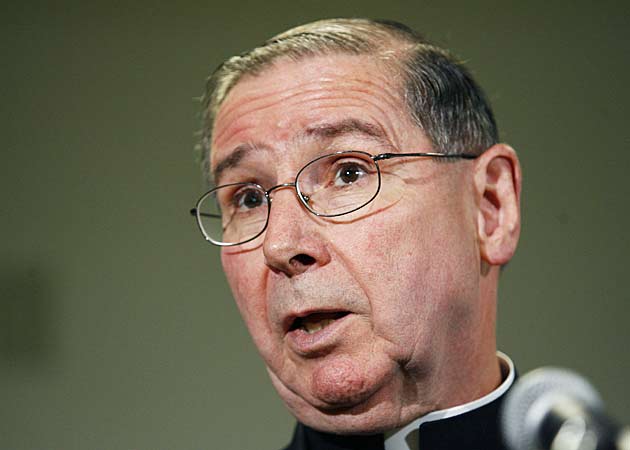 Documents released in January showed that Mahony, who retired in 2011, personally managed the careers of dozens of child-molesting clerics in Los Angeles. They also showed that Mahony and other church officials covered up abuse, moved abusers from parish to parish, and thwarted efforts by law enforcement to investigate crimes and punish offenders.
In response the the exposure of the damning documents, Archbishop Jose Gomez said in a statement that Mahony would have no public duties in the Archdiocese. Days later, a church spokesperson said that Mahony was a Cardinal "in good standing."
Bishop Thomas Curry, who was also censured by Gomez for his role in clergy sex abuse and cover-up, was slated to perform confirmations in Ventura, until parishioners' complaints forced the archdiocese to remove him.
Mahony is scheduled to perform the confirmations at SS Peter and Paul Church in Wilmington tonight at 7 pm.