The bankruptcy judge presiding over the Diocese of Gallup bankruptcy has set an August 11 deadline for victims of abuse in the diocese to come forward and file claims.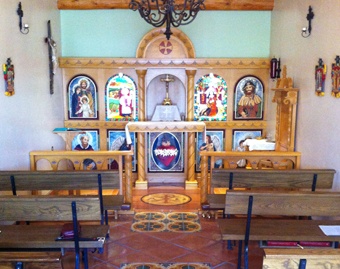 The Diocese of Gallup filed for bankruptcy protection last year. Why? Well, there were some pretty embarrassing and ugly civil child sex abuse trials coming up. And the last thing Bishop Wall wants is for more documents like those of Clement Hageman to become public. Previously secret diocese documents outlining Hageman's career as a child sex abuser date back to the 1920s.
In fact, the Diocese refused to list the names of accused clerics and the number of known victims until AFTER the Chapter 11 filing.
They also seem to have a difficult time figuring out the worth of what they own.
From the National Catholic Reporter:
Another initial subject of dispute was the market value of real estate property in the diocese. When the diocese filed its first financial documents, it listed all its property as having an "unknown" market value. According to Boswell, the diocese had to seek the assistance of county officials in Arizona and New Mexico to determine what parcels of land it owned, and diocesan officials were looking for brokers that could determine the market value of key pieces of real estate.
Victims who were abused in Gallup only have until August 11, 2014, to come forward. After that date, most victims will no longer have any legal recourse.
The proof of claim form can be seen here. If you are a victim and are considering filing a claim, it's probably best to seek legal counsel. Since transparency and disclosure are not high priorities for Bishop Wall, I doubt that victims without representation will be treated fairly.
But that's just my opinion.